Szczęśliwe dzieci to szczęśliwi dorośli
Przedszkola Be Happy działają z myślą o wszechstronnym rozwoju dzieci. Chcemy, by w sposób odważny wkraczały w świat, znając języki, kultury, a główny cel naszej edukacji przedszkolnej to budowanie w nich przekonania o wolności i niezależności. Mają żyć dla siebie, realizować swoje pasje, być zadowolonym z tego, kim są i co mają.
Misja Be Happy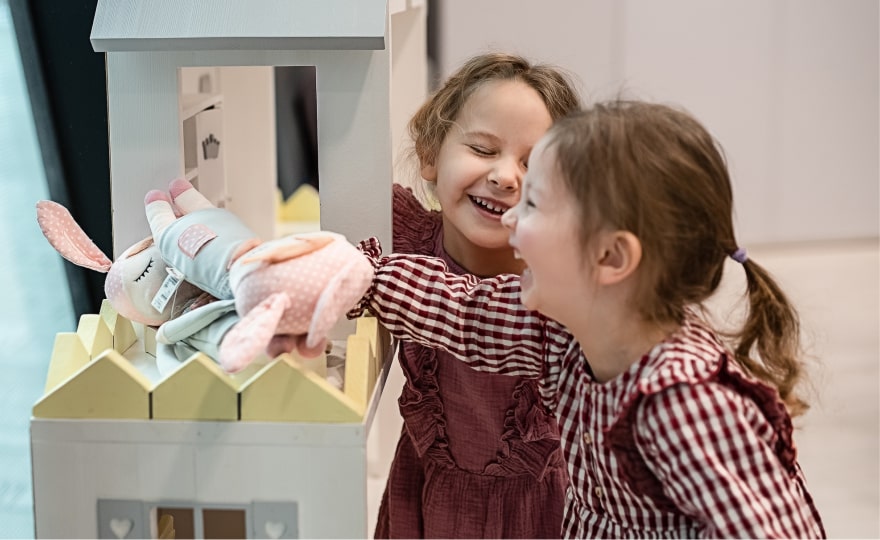 Co to jest metoda Be Happy?
Na podstawie istniejących badań naukowych oraz wskazań współczesnej pedagogiki opracowaliśmy Metodę Szczęśliwego Przedszkolaka "Be Happy" w oparciu o "7 nawyków szczęśliwego dziecka" S. Coveya.
Przeczytaj o naszej metodzie
Bardzo dobre przedszkole, zajęcia online i dużo materiałów wysyłanych do domu. Dużym atutem jest język angielski z native speakerem oraz język francuski. Polecam. Panie przemiłe.
Ciekawe zajęcia, świetna opieka wykwalifikowanego personelu, rodzinna atmosfera i piękne wnętrza sal spowodowały, że Martynka chętnie i z uśmiechem na ustach uczęszczała do przedszkola. Gorąco polecam Przedszkole Be Happy.
Perfect kindergarten! There are wonderful teachers, scientific education system! I love it!